TOYOTAPROPSHAFT/DRIVESHAFT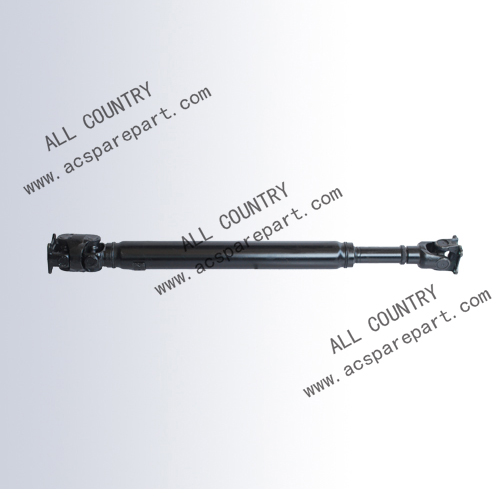 Product Description:
TOYOTA/PROPSHAFT/DRIVESHAFT
drive shaft/propeller shaft/cardan shaft
Drive shaft/Drive line/propeller shaft

1: Material: 45# steel, 40Cr, casting and forging are both avaiable.
2: CNC machining centers, gear hobbing machines, suitable heat treatment and precise control fixtures, high
technology and spirits etc. To ensure symmetry, position, coaxiality, perpendicularity, parallelism.
3: High intensity and rigidity.
4: Meet ISO9001: 2000 quality system, ISO/TS16949 has been put into practice.
6: With R&D dept., OEM orders are welcomed
Drive shaft/Drive line/propeller shaft
We are specialized in DRIVESHAFT. We also like to develop new model according to customer requirement.
| | | |
| --- | --- | --- |
| | | |
| | | |
| | | |
| | | |
| | | |
| | | |
| | | |
| | | |
| | | |
| | | |
| | | |
| | | |
| | | |
| | | |
| | | |
| | | |
| | | |
| | | |
| | | |
| | | |
| | | |
| | | |
| | | |
| | | |
| | | |
| | | |
| | | |
| | | |
| | | |
| | | |
| | PROPELLER SHAFT ASSY. WITH CENTRE BEARING | |
| | | |
| | | |
| | T/SHAFT 4S HJ60 FJ60 8/80-10/82 | |
| | TAILSHAFT ASSY 5SP HJ60 FJ60 10/82-8/84 | |
| | TAILSHAFT ASSY REAR HJ75 FJ75 11/84-1/90 CAN USE 37110-60530 | |
| | TAILSHAFT ASSY REAR, PART TIME 4WD | FJ80, FZJ80, HDJ80, HZJ80 |
| | | FJ75, FZJ75, HJ75, HZJ75, PZJ75 |
| | | |
| | | |
| | | |
| | PROPELLER SHAFT ASSY.FRONT | |
| | PROPELLER SHAFT ASSY. FRONT | LN106, LN107, LN111, LN60, LN61, LN65, RN105, RN106, YN60, YN65, YN67 |
| | | KZN165, LN167, LN172, RZN169, RZN174 |
| | PROPELLER SHAFT ASSY FRONT | |
| | TAILSHAFT FRONT (NONCV TYPE) | |
| | TAILSHAFT FRONT (NON CV TYPE) | |
| | TAILSHAFT ASSY FT 4SP 8/80-10/82 | |
| 37140-60170 | TAILSHAFT ASSY FRONTMTM BJ7# HJ75 FJ7# 11/84-1/90 MTM D19 | FJ70, FJ73, FJ75, FZJ70, FZJ75, HJ75 |
| | TAILSHAFT FRONT ATM HJ60 FJ62 11/84- ATM | |
| | TAILSHAFT ASSY FRONTMTM FJ75 HZJ75 1/90- | FJ70, FJ73, FJ75, FZJ70, FZJ75, HZJ70, HZJ73, HZJ75 |
| | PROPELLER SHAFT ASSY. FRONT | FZJ70, FZJ75, FZJ78, FZJ79 |
| | | FJ80, FZJ80, HDJ80, HZJ80 |
| | | |
| | | |
| | T/SHAFT REAR SWB 7710-800 | |
| | | |
| | | FJ80, FZJ80, HDJ80, HZJ80 |
| | | |
Pre:Toyota/propshaft/37140-60370 Next:TOYOTA/TAILSHAFT/PROPSHAFT